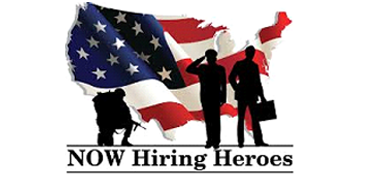 We Are a Military/Veteran Friendly Company
Have you served in the armed forces and want to re-enter the civilian job market? Or do you want to make a career change?
You served us. Now let us serve you.
R & D works with veterans of all branches of the armed forces, including the National Guard and Reserve Component Members.
You will receive dedicated assistance from a specialized staff member who can help you translate your skill set into the qualifications that employers want.
If you're seeking a job in IT, engineering, manufacturing, security, finance and accounting, administration or call center, visit our Divisions page to find out more about our available positions.